Learn to present the "Newman Way"
We offer specialized, small-group workshops – targeted to specific business contexts and customized to your goals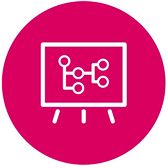 The Art of the Pitch
Specialized presentation skills for sales, creative, and VC pitches
You only get one chance to share your best ideas. Let us help you hit it out of the park and get to "yes."
Sample Content
Format, structure, and story arc (essential elements of every pitch)
Differentiating your ideas and team
What to include, what to cut out — and how to know the difference
Preparing for the pitch – your countdown to success
Effective visuals
Strategies for dealing with nervousness
Optimal energy and physical presence
Using your voice
Multiple-presenter pitches
Navigating the Q&A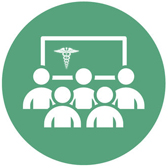 Tech Talk
Presentation skills and strategies for tech, science, and medical professionals
Technology presentations – especially hardware and software demos – call for a specialized skillset and story strategy.
Sample Content
Science and healthcare presentations must stay appropriate to their disciplines AND tell a compelling story. Our experience in these arenas can make the difference for you.
Technical demos

Planning the demo
Incorporating story
Navigating two-person presentations / demos

Biotech / medical presentations

Paring information down to what matters
Complying with regulatory guidelines
How to make visuals interesting and scientifically valid

Preparation best practices
Format, structure, and story arc
Effective technical visuals
Strategies for dealing with nerves
Finding your voice
Physical presence onstage
Q&A considerations
Presenting Women
Specialized training for women presenters
Find your full voice, develop your boldest presence, break through barriers, and take confident command of the stage.
Sample Content
Special considerations for women presenters
Stage presence and energy for women
Embodying confidence: Strategies for developing body confidence (and dealing with nervousness)
Finding and using your authentic voice (modulation, intonation, pace and more)
How to prepare (countdown for success)
Smaller group presentations: Handling interruptions
Stage style: principles and best practices for hair, makeup and wardrobe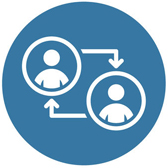 How to Talk to Your Boss
Communication skills and professional presence for support professionals
Administrative assistants and support professionals can enhance value to their teams through targeted communication strategies.
Sample Content
Our two-hour, small group lunch-and-learn program can be customized to your business context. The program can include:
How to "be valuable" and what that means
Understanding audience
Asking good questions
Structuring and ordering effective, concise messages (email, in person)
Editing for simplicity
Professional presence

Vocal skills including voice modulation

Resources for further development
Ask about presentation skills training customized to your world
See and hear yourself
getting bolder by the minute
Be seen. Be heard. Break through barriers.
Ignite Your Confidence in 3,2,1

TIPS
to tame your parasympathetic nervous system and shut down stage fright
THINGS
you should do right before every presentation
UNIQUE WAY
to "visualize" your voice and improve your vocal performance